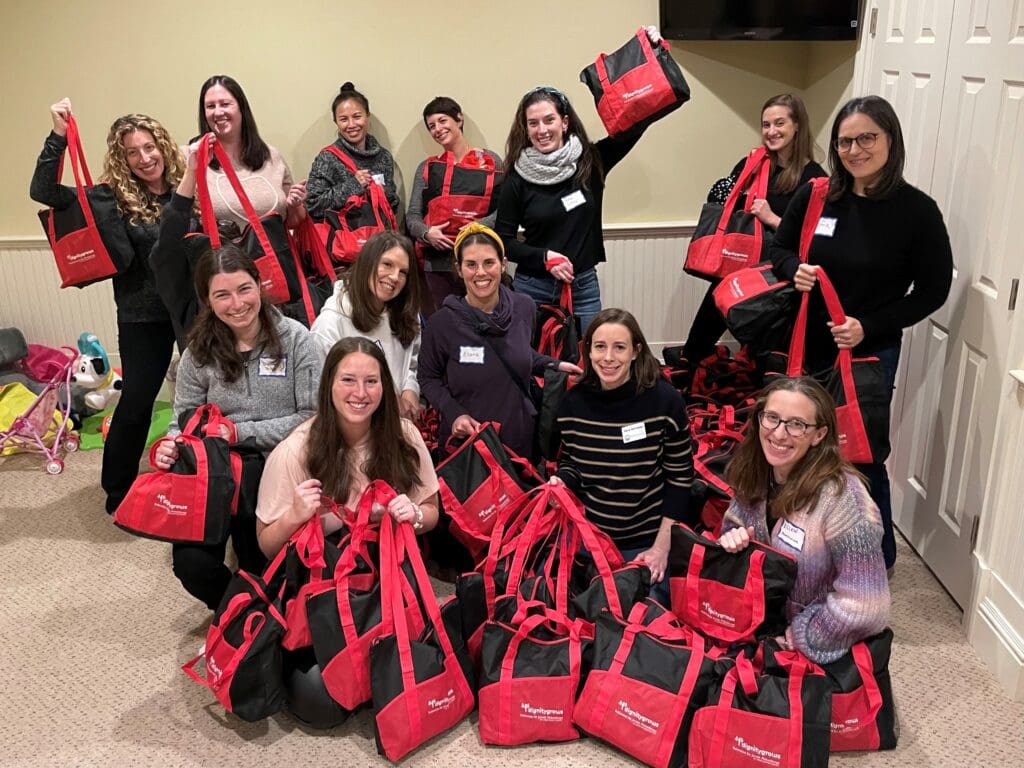 Dignity in a Tote
Human dignity should not be considered a luxury, yet nearly 30% of menstruators in the U.S. suffer from period poverty, lacking the financial resources to purchase basic menstrual-hygiene necessities. This obstacle results in lost days of work and school, further compounding the cycle of poverty.
For a gift of only $10, you can donate a Dignity Grows Tote to a neighbor in need, providing the chance to live life uninterrupted while safeguarding dignity. Each tote is filled with a month's supply of menstrual and hygiene products, It's hope in a bag…a simple way to solve a serious problem. 
Totes are delivered on a regular monthly schedule to distribution partners, who provide them to their clients:
•
Alpha Community Services YMCA, Bridgeport
•
Bridgeport Islamic Community Center
•
Connecticut Institute for Refugees and Immigrants, Bridgeport
•
LifeBridge Community Services, Bridgeport
•
Schoke Jewish Family Service of Fairfield County
Interested in doing a Dignity Grows pack?

Contact Stacy