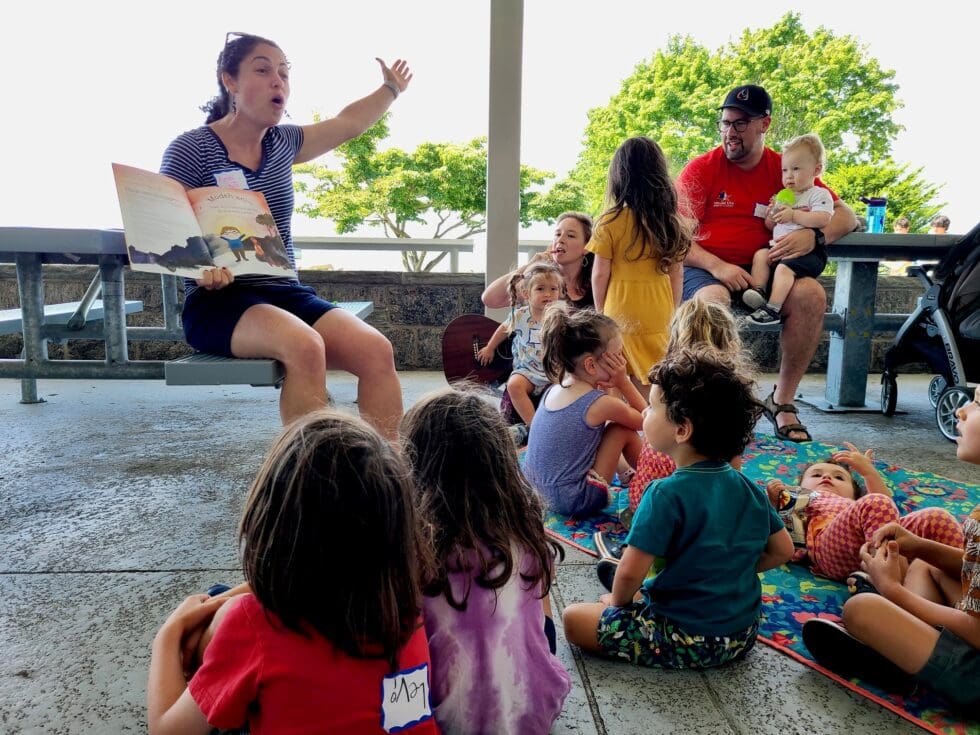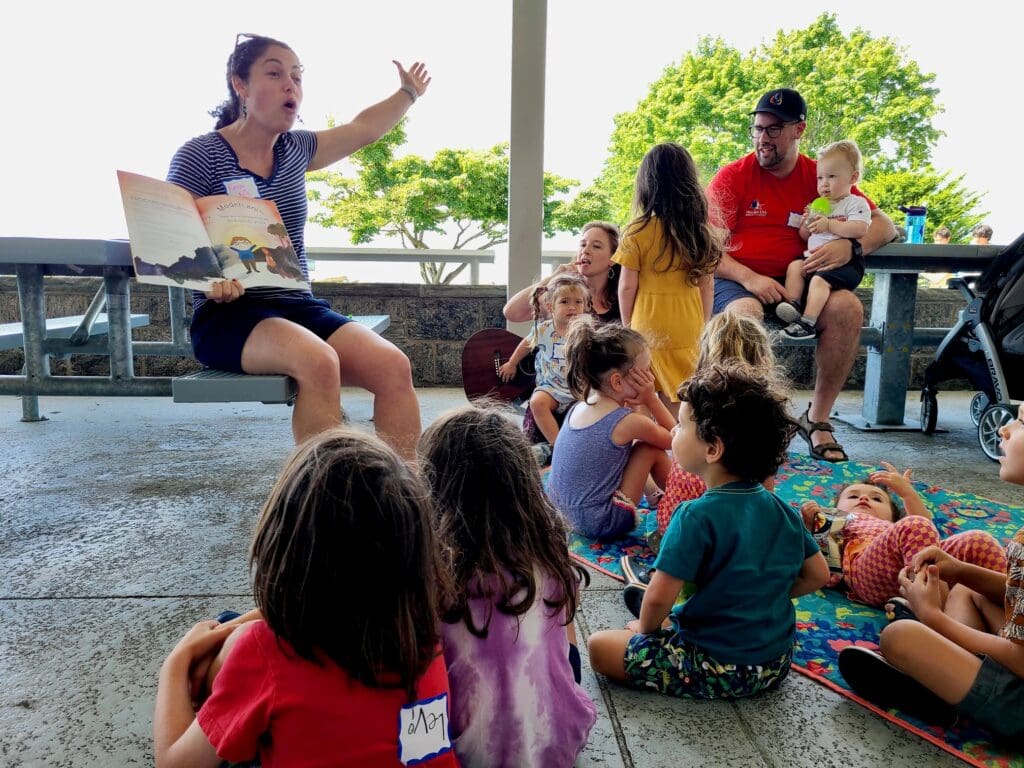 PJ Library in partnership with the Jewish Federation of Greater Fairfield County, sends free Jewish children's books to families every month in our community. We know that something magical happens when parents sit down together to read with their children. PJ Library shares Jewish stories that can help your family talk together about our values and traditions. PJ Library books can bring Jewish ideas and inspiration for you and your children to share together.
PJ Library welcomes all Jewish families with children birth-8, whatever your background, knowledge, family make-up, or observance may be.
Want to know more? Contact Sara.
Beyond the books, PJ Library and Federation Young Families are here to help you connect with other families and have fun with your kids. We run family fun events every month to promote community, and engage parents, children, and grandparents with meaningful activities. Our monthly newsletter, which you will automatically receive once you sign up for PJ Library, includes a list of upcoming programs for young Jewish families in our community.
Follow us on Facebook to stay up to date.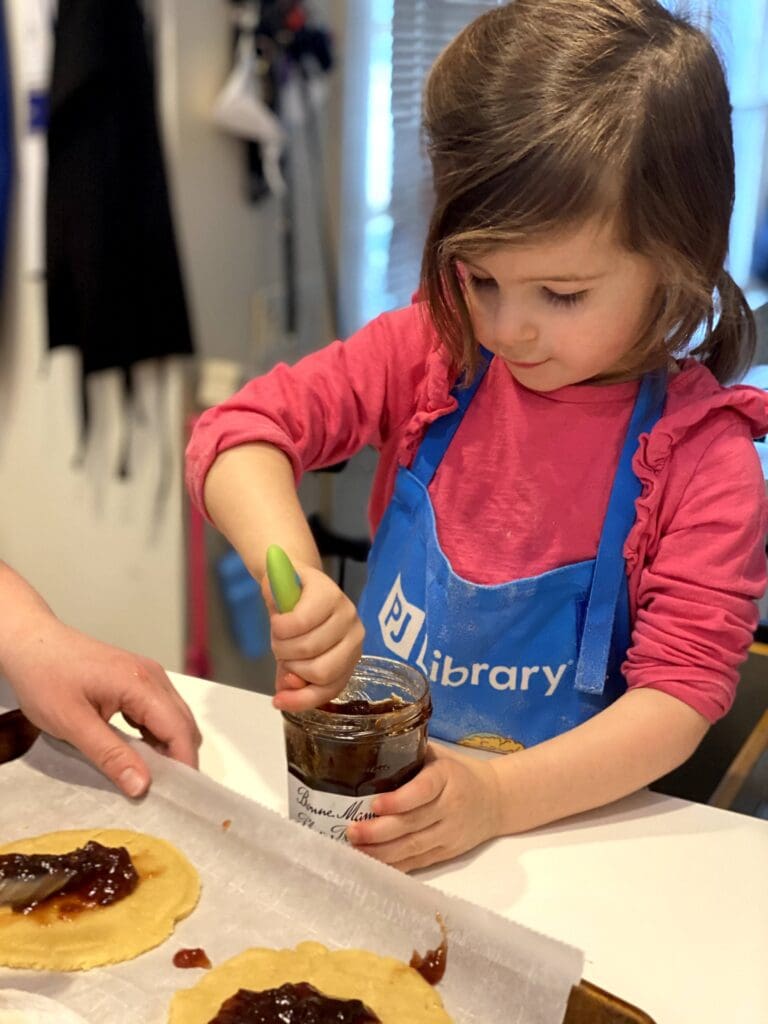 There are no upcoming events at this time.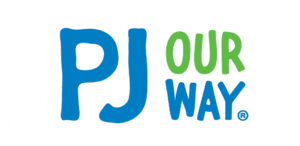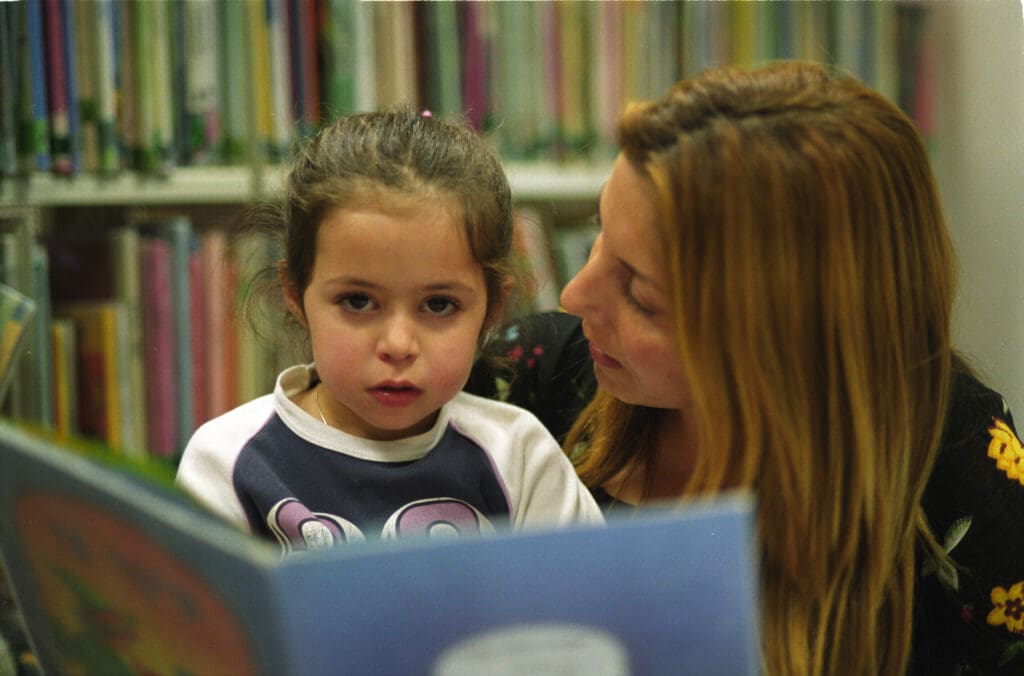 PJ Our Way is the next chapter of PJ Library for kids ages 9-12. It is available free of charge throughout the U.S. and Canada to families raising Jewish children. Every month, kids can choose the book they want to receive. Kids can also submit reviews and videos about the books!
PJ Library in Greater Fairfield County is a program of the Harold Grinspoon Foundation and the Jewish Federation of Greater Fairfield County.
Sign up Today!

Federation Young Families is a group of parents with young children who come together to enjoy meaningful social activities, build friendships, and give back with purpose. Step into Jewish life at your own pace. Discover your Jewish path with new friends.
Join our Federation Young Family Group on Facebook to get the most up to date information about what we're up to in the community.
Contact Sara for more information or to get involved.